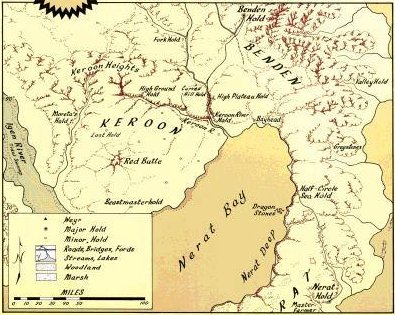 Pern ®
This is a complete list of all
the plants that exist on Pern.
Here's a listing of song titles, wrtten
by various fan groups.
The songs are listed alphabetically
by the author's name
from the introduction to
the Pern books
If you haven't read
Anne McCaffrey's Dragon books,
what follows won't mean a lot
one very fine site indeed
informative, and well laid out
for easy navigation
fandom information and club
listings related to Pern
a wonderful site, with photographs
taken by the web-holder
The World of Pern © is copyright by Anne McCaffrey 1967, 2000. The Dragonriders of Pern® is registered U.S. Patent and Trademark Office, by Anne McCaffrey. Use or reproduction without a license is strictly prohibited.
Travels On This Earth
an absolutely delightful personal
website
The Seas of Life.
from the BBC and
The Discovery Channel
a natural history of the oceans
The BBC website
the world at
your fingertips
yes it is Michael Palin.
Enjoy, this is one
incredible site
Wold Newton
There was a statue of Sherlock Holmes in MI5 headquarters in 1899, thus confiming his connection with one of the leagues.
(V2#3 The League of Extraordinary Gentlemen).