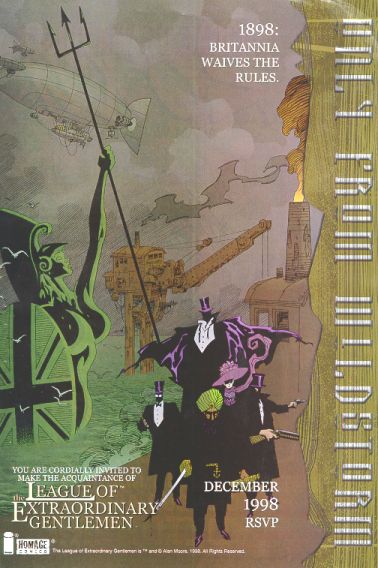 Welcome Dear Friends
The year is 1898. The great detective, Sherlock Holmes, is presumed dead; and enemies of the crown are gathering at every turn. To counteract the threat, British intelligence recruits five unlikely individuals to form an elite group of agents. They are: Hawley Griffin, best described as The Invisible Man; Dr. Henry Jekyll, whose strange case also involves a certain Edward Hyde; Captain Nemo, whose submarine vessel, the Nautilus, travels 20,000 Leagues Under the Sea; Allan Quatermain, famous for exploring King Solomon's Mines; and Wilhelmina Murray, who had a scandalous involvement with a late foreign nobleman named Dracula.
Incredible technology wielded by a mind of infinite evil is threatening the entire world. To fight the unthinkable, the British Government will have to mobilize the extraordinary.
The extraordinary...?
A team like no other, a team, the like of which has never been seen before. They are, The League of Extraordinary Gentlemen. They are the only thing which stands between the future and total destruction.
Massive war-machines explode across the battlefields of Eastern Europe, and throughout the British Empire a cataclysmic change threatens to turn the world upside down. Armed with the most cutting edge technology available, and the most extraordinary powers the world has ever seen, The League stand ready to take on the nastiest villain in history........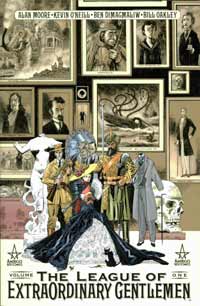 being a fansite for
The League of Extraordinary Gentlemen.
by Jess Nevins and divers hands

The Cinematographic Film
through all the ages
there have been....